Hello!

Let me introduce us...I'm Skip and this is Brenda.

We own and operate Koesling Glass Studio, in Beautiful Northern Illinois in the peaceful little town of Lindenhurst, located 6 miles west of Gurnee,Il.

We currently have two glass studios.
The "Cold Shop"..... where we design, cut, grind,
fabricate and repair stained and beveled glass windows and objects.
The "Hot Shop" where we paint, fuse and slump our glass.

We welcome you to visit our studio,
view our portfolio, or call to discuss your project.

Kind regards,


Skip and Brenda Koesling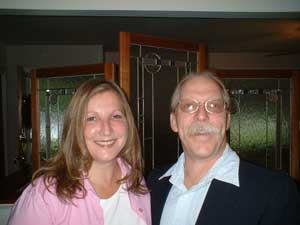 We have been designing, fabricating and restoring award-winning Art glass, in our Lake County, Illinois Studio Since 1983.
As accomplished artists, we were intially drawn to the medium of glass because of the many exciting challenges presented.
We've had the honor of collaborating and working with many talented designers, builders, and homeowners. We create objects of exceptional quality and original design at an affordable price.
With client satisfaction as our goal, we work as a team, balancing details, until perfection in design, color, and function has been achieved.
We look forward to meeting you, and earning your business
Visit the gallery to view a selection now.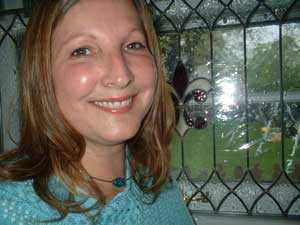 Brenda has taught hundreds ofStudents Stained Glass construction techniques and a large number continue to share their enthusiasm and interest for this amazing medium with others.
Skip 's training in metallurgy, along with his artistic
vision, combine to create works of uncompromising precision and beauty.